Description
Learn how you can increase your driver distance in a very real and measurable way on the golf course. Covers areas such as technique, fitness and custom-fitted clubs. This video lesson will help you add yards to your drives without compromising on accuracy.
Free Bonus – Nutrition for Golfers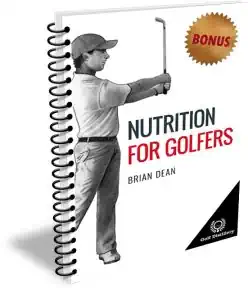 Written by qualified nutritionist, Brian Dean, Nutrition For Golfers gives you practical, down-to-earth dietary advice that will have you feeling fresher and fitter on the course than you ever have before. You won't have to give up the foods you love either – this is about simple changes before and during your game that can make a measurable difference to your scores!